Return to Previous Page
Details
360 lace wig is a new arrival lace wig pre-sewed by 360 lace frontal & weaves. It comes with parting space around perimeter and only machine wefts on top.
Advantages of 360 lace wig :
Wider Parting Space: 4 inches in front& 1 inches at back. It can be parted easily.

More hair styles: Can be high ponytail, high buns and half up- half down styles.

More Natural Look: Comes with pre-plucked hair line & baby hair around perimeter.

More Density: Both 150%/180% available. Big density makes the hair much fuller.
| | |
| --- | --- |
| Pack | 1 Unit |
| Hair Type | 100% Virgin Brazilian Human Hair |
| Photo Hair Length | 18'' (16'' Frontal&18'' weaves) |
| Photo Hair Color | Natural Color |
| Hair Texture | Water Wave |
| Cap Construction | 360 Lace Wig Cap |
| Made Method | Hand Tied |
| Photo Hair Density | 180%(Extra Heavy) |
| Cap Size | Medium |
| Baby Hair | Around the Perimeter |

Customer Reviews
Review by

Jeannette

I have absolutely no complaints about this hair. It is perfect. First, I received my order on time, neatly packaged and it was exactly what I ordered. Let's talk about that quality, AMAZING! The price is worth every penny. I have no problem with shedding, in my case, I didn't need to pre pluck they did a great job with that. I am just dazzled by the beautiful curl pattern. I purchased the 10" length and 130 density for a more natural look. I've gotten great comments on how it looks like my natural hair. I am so pleased with this purchase.
Thanks, RPGhair (Posted on 1/12/2019)

Review by

Peggy

I was very impressed with the quality of this wig. The delivery was extremely fast. The packaging is very lovely. it didn't have that strong chemical smell like others I've purchased. I would have liked a lil more fullness/thickness. There's Very little shedding. I've worn it now for 3 days I will definitely purchase again. I highly recommend. (I'm not paid for my comment . I didn't receive this wig for free. This is my honest review. (Posted on 10/12/2018)

Review by

Jeanatal

Love! Love! Love! I wanted to give it some time too make sure that I really liked it. I've had it now for almost 3 months. No tangles, minimal shedding, takes color very well. I didn't have to modify the hairline at all. My only regret is not getting it in a longer length. (Posted on 9/11/2018)

Review by

Chevy

I've had this hair for a good while & wear it most of the time & I can honestly say this is 100% the best wig I've ever spent my money on thanks RPG Hair! :) (Posted on 8/28/2018)

Review by

Cree

This wig is amazing. It looks great after separating the curls a bit, totally natural looking. (Posted on 8/22/2018)

Review by

Janina

Beautiful Wig has arrived im very impressed of good quality fast shipping (the hair arrived this Morning 10 o clock)and Customer very Friends service..i'll order more from you!<3 Amazing Company!*@*
(Posted on 8/10/2018)

Review by

LaEsia Lattaker

Good Afternoon... the new wig has been amazing! Did a photoshop with it and it looked amazing and real! (Posted on 8/3/2018)

Review by

Shavel

The hair came quite. It was just like the pictures. Soft, little or no shedding. I had no issues with tracking my package. I am definitely going to be ordering again. (Posted on 6/20/2018)

Review by

Kenyatta

Just gotten my hair nd im in love with it. Exactly what i ordered fast shipping great customer service i recommend nd will be ordering more (Posted on 3/14/2018)

Review by

talana

Was very skeptical about paying $200 for a unit but saw lots of good reviews on YouTube and decided to give it a try. And you did not fail me. I absolutely love it. The most natural looking unit I have EVER had so far. Processing and shipping were very quick also. (Posted on 2/5/2018)

Review by

C.L.A

I order the hair around the end of november last year and recived it the 15 of december. I waited a long wile before giving my honest review, and i must say this hair is amazing verry soft no tangling no shedding. I only co wash the hair 2 times a week with the silicone mix conditioner. And the curls still stay in place just beautiful!!!

And just wanted to say thnx to Betty for the awsome service. I wil Def be ordering from RPG Hair again (Posted on 1/31/2018)

Review by

Karen

I've had this unit since Nov. I wore for the first time on 1/14/18. I love it. I didn't pluck the unit or add any powder or concealer and it still looked very natural. I will definitely order again. (Posted on 1/15/2018)

Review by

Ciara Womack

This hair is the BEST I have every had and for a WONDERFUL PRICE! It looks so real and it's so light on the head. It's absolutely gorgeous! I know where I'm spending my money for now for wonderful hair! (Posted on 12/13/2017)

Review by

Jolienoire

Wonderful hair! Tangles a bit if not regularly taken care of, but wonderful. It came in a lovely box and the feel is so soft and amazing. The curls never drop and it's just beautiful; great buy! (Posted on 12/6/2017)

Review by

​Lisa

The wig came in a safe package. It is so soft beautiful and the color looks so natural. The lace is soft lace and there is so much parting space. The wig is a really good quality hair. This wig is thick but not too thick. It looks exactly like the pictures if not better. There is baby hair on the wig. I have not experience shedding or tangling. This is the best wig yet! I am extremely satisfied with this wig. I will purchase this wig again from RPGHAIR. I showed my family and friends and they also want one. I will not order any others wigs. This is my new favorite. (Posted on 12/5/2017)

Review by

Sharon

My niece had a birthday party coming up and needed some good hair to purchase so i found this at a Great Price.online.
I was impressed by the quality of the hair. She loved how soft it was and thick . That's a i must when you are making a
purchase online. i will be buying for myself real soon i would definitely recommend this brand of hair to others.well worth the price and value. (Posted on 12/4/2017)

Review by

Carlos

i am very pleased with my order so far. I was delivered to the courier service in a timely fashion. Running my fingers thru at this point there is no shedding but this will be monitored it is pre-plucked. the sizing is spot on and it is true to length. The back couldve been made better. i would definitely recommend RPGHAIR (Posted on 12/1/2017)

Review by

Chenell

For the price this hair is bomb!! I had this hair doesn't give me any problems but just a tad bit of shedding which is something to expect from ALL hair. It took 3 business days for me to receive my hair ! I promise you will not be disappointed with this hair, it is soft and FULL. I will be back with another review after wearing this hair a while longer. Thank you! (Posted on 11/30/2017)

Review by

Gail

I ordered 16 & 18 and honestly...i love this hair so far. Its only been a week and so far, NO SHEDDING. i LOVE thick hair and i have a big head lol. The hair came in about 3 days. So shipping very quick. The frontal did not shed AT ALL after i bleached it...which was great. honestly have nothing bad to say about this hair. Its SO worth the money. And the customer service is awesome! I will definitely order from here again. I'll try to post a review on this hair asap. Thank you RPGhair!! I will buy from here again. (Posted on 11/29/2017)

Review by

Jessica

I have received this amazing hair from RPGHAIR again, and I just love it!! Just as beautiful, soft and natural as before.. I can't wait to wear and order again. I am still wearing this hair and ordered more to add more length. Thank you for such amazing customer service and prompt response as well as shipping. I will definitely be ordering from you again as well as referring others!!! (Posted on 11/27/2017)

Review by

Lashayla

Omg this wig is soooooooo beautiful I love it!! I'm so surprised at how beautiful and natural looking it is.. (Posted on 11/12/2017)

Review by

Katina

I must say that I am very satisfied with this hair. I'm not one to try new hair I usually stick to who and what I know. However this was last minute so I went through with the purchase. The hair has Minimal shedding, its Soft, I would recommend this hair to everyone is really pretty (Posted on 11/1/2017)

Review by

CAMILLE

RPGHAIR always provides the best hair , I've been ordering from them for some time & referred endless customers to them.he prices aren't bad and the shipment is definitely the fastest I've had literally ordered this hair Friday and revived it on Wednesday.. the best thing is dhl sends msgs to your phone allowing you to know exactly where your package is and this company gives you the tracking number aswell... this company is so responsive and quick to.. always there to help with every need in this case I had Joyce who was so nice and answered any concerns I have.. these people are definitely professional and I definitely will be ordering again.. thank you so much (Posted on 10/31/2017)

Review by

Kaley

This hair is must have!!! So far I haven't washed it but I've used a bit of water the curls are just everything I've been looking for. Ive been searching for this texture for so long now I've finally find it!!! (Posted on 10/31/2017)

Review by

Alnesica

These curls are so pretty! The hair looks full and quality is good! Will purchase again. (Posted on 10/16/2017)
Write Your Own Review
Hair Color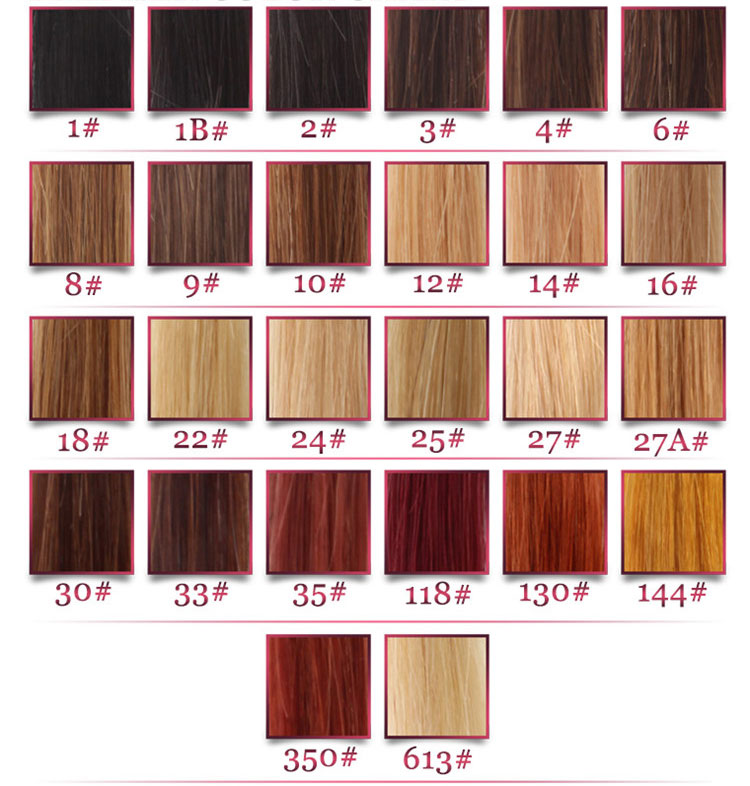 Shipping
1. We ship your order by DHL or FedEx. We do Free Shipping for all orders worldwide.
2. If your shipping address is P.O Box or APO/FPO address, we can ship your item by Post Office.
But it takes longer time to reach you,about 7-10 business days.
3. We ship all items marked as 'gift' or 'sample', and we also write a lower value on the invoice to
avoid tax/duty.If you were charged tax by your local Custom, we would like to help you to go through theCustoms.
But the tax will be paid by the buyer.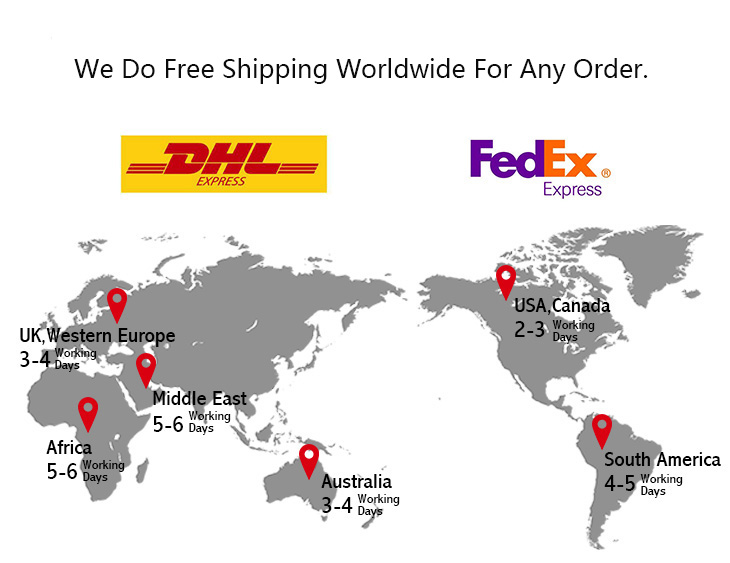 Processing Time:
A. Stock item will be sent within 48 hours after payment.
B. Custom Order for Lace Wigs:
Processing Time: 25-40 working days
Shipping time: working days
(We'll email you the custom order number and estimated delivery time after receiving your order. After the hair is ready,
we'll send you another email with tracking number. )
Tracking
Tracking number will be sent via email once the order has been arranged or shipped. So please leave us valid email address.
We share a strategic cooperation relationship with the world's popular express company DHL & FedEx. You can track your package
on the website as below,
DHL: www.dhl.com
FedEx: www.fedex.com
If you have any concerns about your order or our hair, please feel free to contact us. And we'll reply you within 24 hours. Our email
address is: [email protected]
We are more than happy to offer Exchange and Return Service if you dislike the hair you received for any reason.
Please Contact us via email within 7 days after receiving. Our email address: [email protected]
For Exchange, there is no extra fee for the first time exchange.
For Return or 2nd time Exchange, $25 shipping fee will be deducted as we paid to express company when we shipped
the item to you.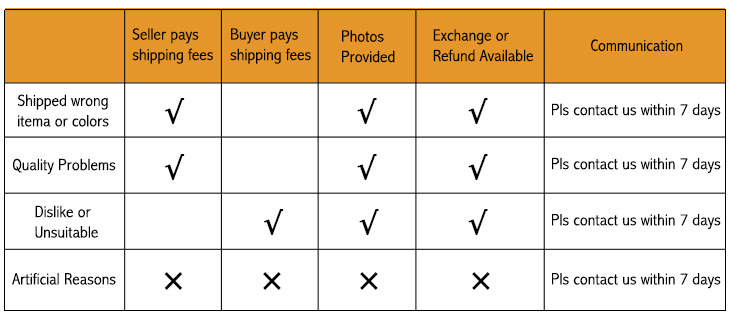 Please note that:
1. The returned item must be in its original status;
2. Items that have been worn, combed, cut or washed cannot be returned;
3. Any customized item cannot be returned.
4. Customer is responsible to pay the returned shipping fee;
5. Please contact us before shipping the item back. Otherwise, we have the
right to refuse the returned package without our permission.
Our email address: [email protected]
RPGhair Co, Ltd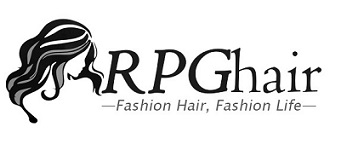 1. Are your Products made of 100% human hair?
YES. All of our products are made of 100% human hair.

2. What are Lace Front Wigs?
Lace front wigs are manufactured with a thin lace that extends from ear to ear across the hairline.
Lace front wigs are made similar to a regular ladies wig along the back and sides of the unit.
There is extra lace in the front, and you need to cut the lace along the front of the unit. The goal here is to create a new hairline. You will not cut all of the lace, as you will apply adhesive to the lace/your new hairline.
Once the unit is applied, you will have on a full hair wig - but the front of the hair wig will not be like a regular wig. The wig will appear that it is growing directly from your head.


3. How much Parting room for the lace front wig?
There is about 3 inches parting room in the front .
4. What are Full Lace Wigs?
Full lace wigs come with a base that is made entirely of lace. The lace material essentially covers the whole head even all the way to the back. Because of this, full lace wigs are more versatile because you can also style them into up-dos, braids, and many other hairstyle that are not possible with a front lace wig such as a high ponytail. It just gives you more natural flexibility.


5. What's Natural Hairline & Widow Peak Hairline?
The natural hairline is straight hairline, and it grows out of the scalp straightly above forehead. The Widow's peak hairline is 'V' shape. The stock unit comes with Natural Hairline.




6. Do you charge any extra for baby hairs?
No, it's free of charge. The stock units all have baby hair around the perimeter.

7. Can I color the hair?
Yes. The hair can be colored. (If the hair color has been processed to other colors instead of Natural color, please don't do bleaching or dying.)
But we highly recommend you having your hairdresser dye the hair because they are more professional and you could get the color you want. If you really want to color it by yourself or can't get to a salon, you should use a good quality hair dye and test a small sample at first, so that you could see the result before you decided!
8.How many bundles do I need?
Normally 3 bundles will be enough for a full head. But if your head size is larger than the standard or you want to make much fuller look, you can order one more bundle.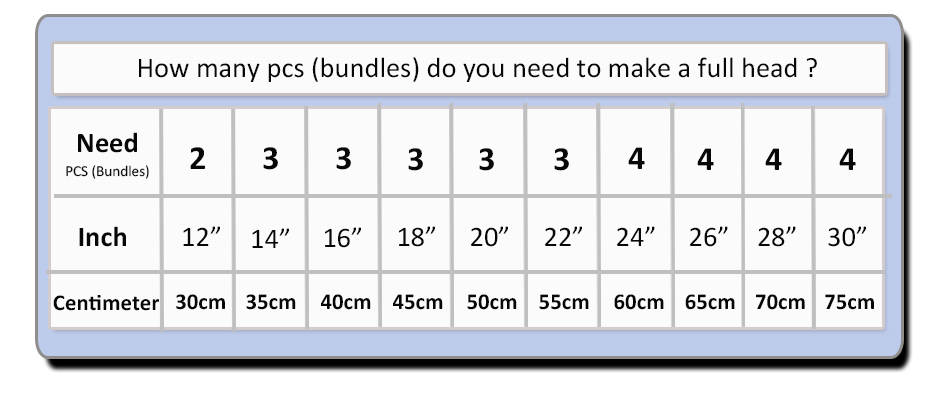 9. Why are my hair extensions getting tangled?
Your hair extensions can be tangled due to being to dryness, oil & dirt build-up. Salt-water, chlorine and not comb (wide tooth comb) out your hair daily. Make sure to wash & condition your hair at least once a week, twice a week is better. Use hydrating drops or consult your stylist for more help.
10. How long will I receive the order after payment?
Normally it takes 1-3 business days to process your order, and another 3-5 days to reach you by Fedex, UPS or DHL.
11. What's the most convenience payment method?
Paying your order by Paypal account is the most convenience and safe way. If you don't have a Paypal account, we recommend you to create a Paypal account with your credit card. It's quite easy and safe. Please Check: WWW.PAYPAL.COM
12. How to place the order online?
You can find the item you want to purchase on our website and select all the information ( such as hair length, hair color , cap construction and so on) below the option. Then you can put it into your shopping cart and finish the payment with Paypal or Western Union.
13. How to track your order after shipping out?
You'll receive an email with tracking number after you place the order. (Please leave us a valid email to ensure that you can receive the message successfully)
You can track the shipping information on DHL & FedEx website with tracking number.
DHL Website : www.dhl.com
Fedex Website: www.fedex.com